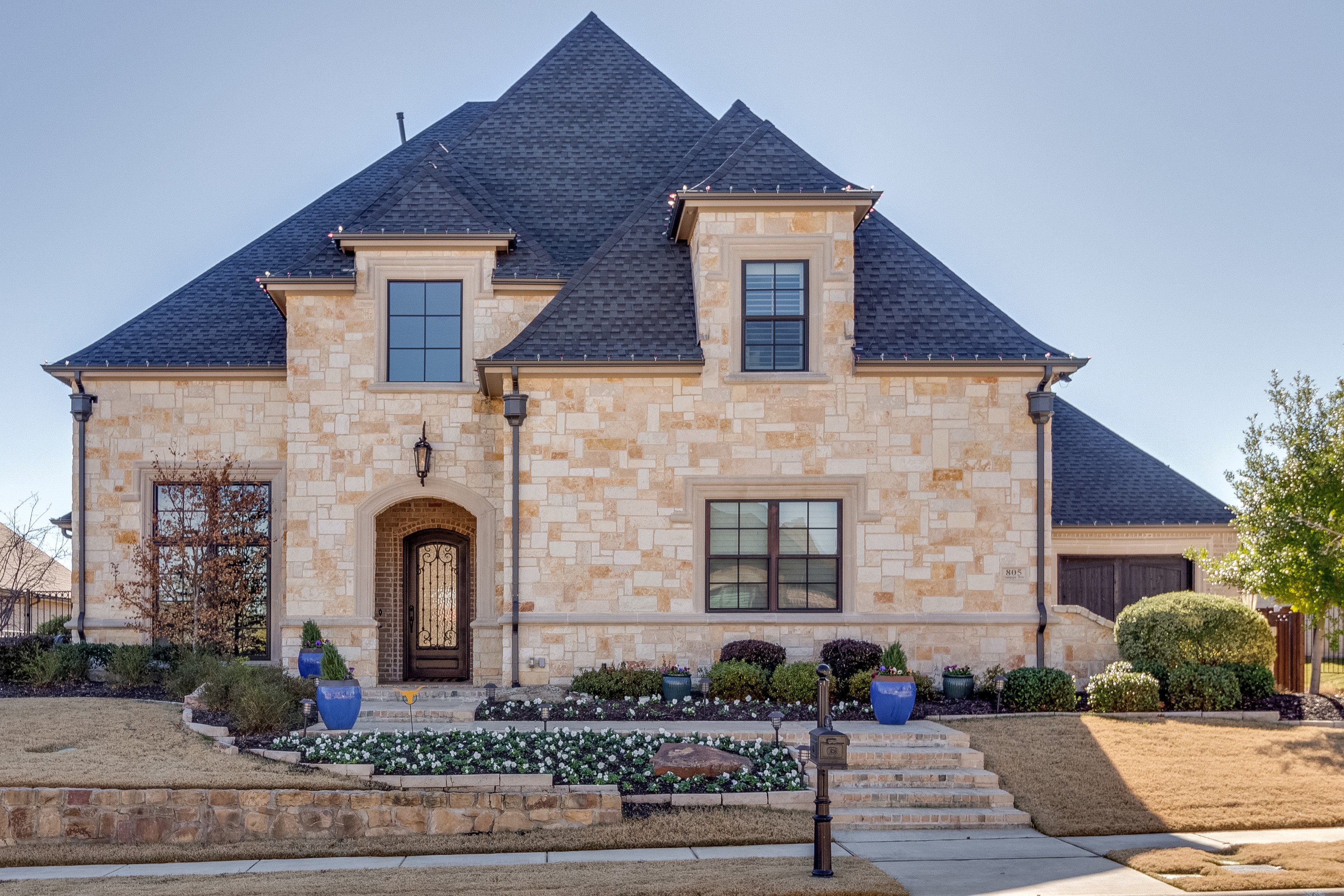 5 Bedrooms, 5 1/2 Bathrooms, 4 Living areas, 2 Dining areas, Custom Built in 2014, 5,332 sq ft.
Gorgeous Carillon custom home. Spacious French inspired open plan is adorned with upgrades from groin vault & coffered ceilings to moldings & marble. The kitchen hosts Thermador appliances, wine refrigerator, over-sized island & breakfast bar, perfect for entertaining. Master suite features see through fireplace & bathroom featuring air tub, separate shower & large walk-in closet with steel tornado shelter. Second Master Suite is complete with foyer, secluded living room & private patio. Upstairs you will find 3 bedrooms with en-suite baths, theater, game room, wet-bar & access to sweeping views from the large covered balcony. Outdoor living.
Convenience Factors
805 Champagne is in a convenient area with many major services being within 3 miles. To give you an idea just how close many of your day-to-day needs are, here is a list of popular amenities and how close this home for sale in Southlake, TX is to many of them.
Medical facilities 1.7 miles
Movie theaters 1.7 miles
Cleaners 1.9 miles
Gas 2 miles
ATM 2.3 miles
Groceries 3 miles
GYM 2.9 miles
Pharmacy 2.8 miles
Coffee 2.6 miles
Outdoor Activities
This home for sale is also located near a variety of outdoor activities
Lake Grapevine is 3.6 miles away
Northshore Trailhead begins 3.6 miles away
Parr Park is 4.4 miles away
Cowboys Golf Club is 5
Places to Eat
There is also a great selection of neighborhood restaurants nearby. You can find approximately 73 moderately priced restaurants within 5 miles of this home for sale in Southlake TX. 10 are American, 12 are Fast Food, 12 are Mexican, 10 are Italian and 7 serve Pizza.
Carroll ISD
The assigned schools for 805 Champagne Dr are all rated Above Average.
Jack D. Johnson Elementary, Durham Intermediate, Carroll High School and Carroll Sr High School.
There are also 7 private schools and 1 charter school within 5 miles.
If you are interested in this property or would like to see any that are similar please feel free to call Marcy at 817-269-7052.